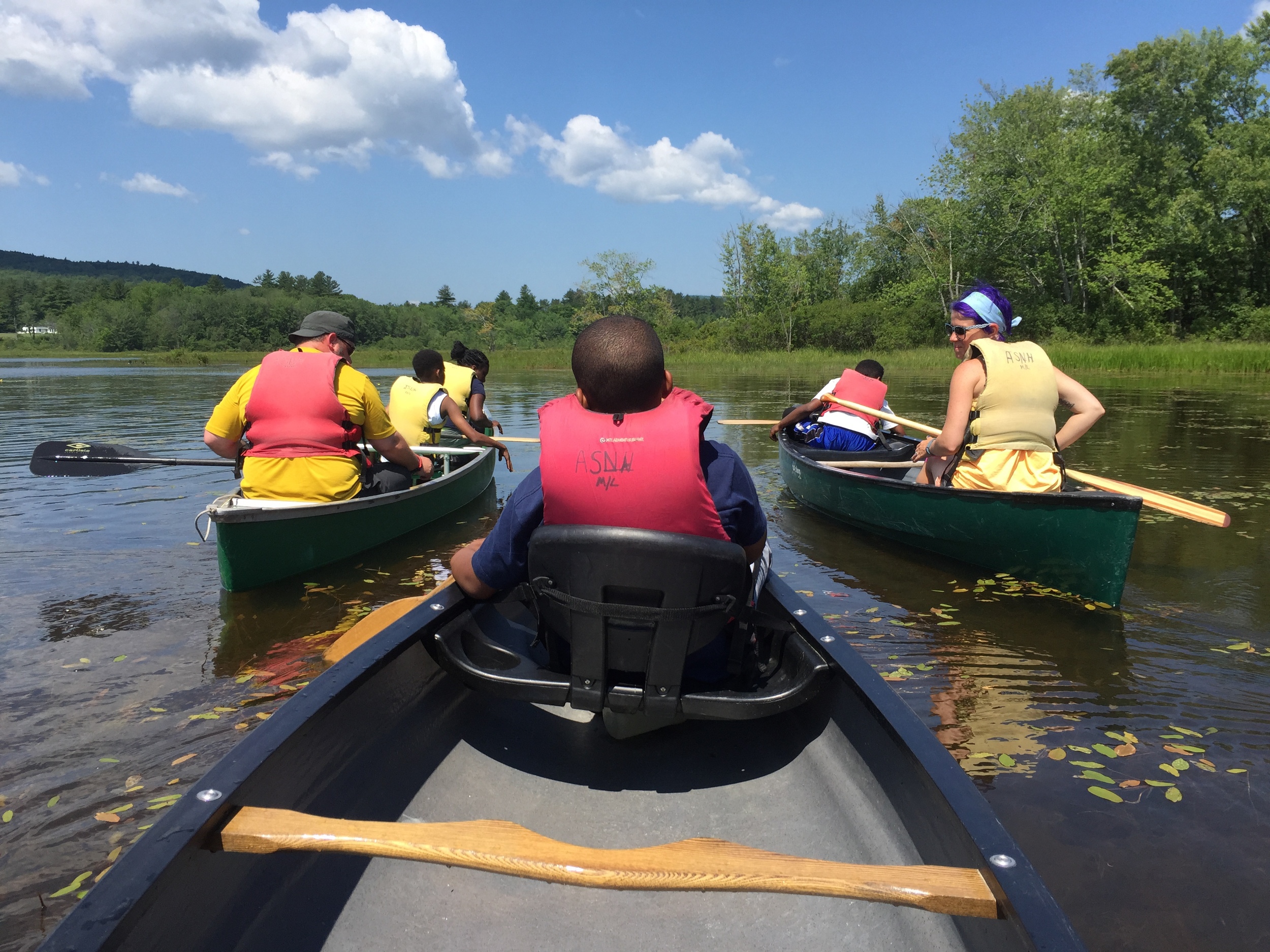 We at the Benjamin Banneker Charter Public School have always believed in educating the whole child. We believe in the importance of academic rigor supplemented by a variety of enriching experiences.
We feel that there is nothing more enriching than exercise and the natural world. In 2007, we decided to engage our students in some outdoor winter activities. In 2008 we expanded our winter repertoire. In 2009 we had activities planned for our 5th and 6th graders in almost every month of the school year. Since that time, we have continued to expand our activities to engage more fully with our New England natural world.
With that brief introduction to our Adventure Club, we welcome you to discover photos from our many experiences, information about what makes it work for us, and information that would be useful for like-minded agencies to replicate what we have done. We hope you enjoy your time browsing around our site.